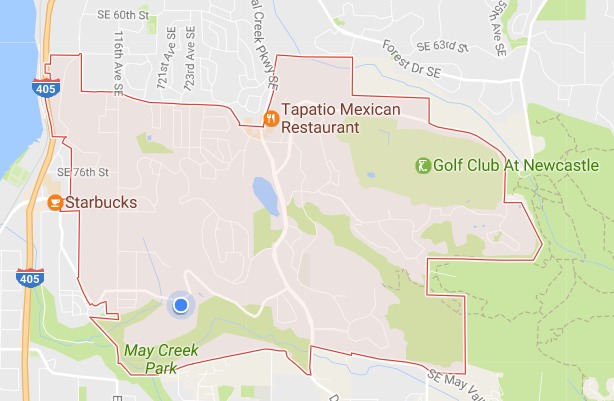 We have local, skilled and experienced chauffeurs in Newcastle. We strive to provide you with the very best drivers when it comes to convenient transportation in a luxury car. This is whether you are in town to do business or you want sleek vehicles for a special event. We have you covered in style in Newcastle Washington.
Newcastle, WA Car Service
With our transportation services you get the professionalism and convenience of punctual, comfortable transportation blended with the style and comfort that goes with a luxury vehicle. Do you prefer not standing around the airport waiting for a questionable ride in a cab? Do you want a reliable, professional driver to take you around town or take you between your hotel and a business meeting? Whatever your needs are, count on us for reliable, outstanding luxury transportation in the Newcastle Washington area.
Limo Service in Newcastle, Washington
There are times you want to go out in style. When those times call for more than just a leather-seated luxury sedan, you can take advantage of our service limousine company. There are times when a special event calls for pulling out all the stops and hiring a truly outstanding luxury car. If you plan to travel as a small group or with a partner you know it is important to enjoy the finest in luxury services if you are choosing them. Use the best limo service in Newcastle and see this town in impeccable style.
Wedding, Prom, and Party Limo Service
Looking for a high-quality way to get the kids to the prom? Maybe you are looking for the perfect vehicle to take everyone to that bachelor or bachelorette party. If you are getting married, you need to find the perfect vehicle for this special day. Look no further than our professional car service. We have limousines and sedans that are perfect for any occasion. We give you an array of options. No matter what you are celebrating, when you work with our company you will get the best cars with the most professional, immaculately dressed drivers. They are always on time. The best part is that you not only get driven in style, but you get to relax knowing that you have a skilled driver that will get you where you need to go safely and comfortably.
Prices and Rates for Town Car Service in Newcastle Washington
We are proud to offer services that are superior to our competition. Wherever you go on your next trip to Newcastle, we are here to help with excellent driving, customer service, and reliable luxury transportation. Please contact us at least 24 hours ahead of time so we can guarantee we have the perfect driver and vehicle ready for your exact needs. If you are visiting Newcastle for the first time, we welcome taking you from the airport in the most scenic route that there are. You can view the skyline, the park and even catch some of our special events held throughout the year. If you need professional transportation to and from the business district or the colleges, ride with us and get to your destination in style. Count on our professionalism. See how we go above and beyond to provide the best Newcastle Washington town car service available.
Newcastle is the home lots of great spots to visit and events to enjoy. Are you new to the city? Ask our experienced, knowledgeable drivers about what you should see and do while in town. They can suggest events for you to go to that you will not want to miss during your free time. There is so much to see and do in Newcastle Washington. You are coming into the city in luxury, so why not take in everything that the city has to offer?
If you live here, you already know what the city has to give. Our professional drivers will make sure that your next event goes smoothly. Your special day will become even more special with our services. Call us today, ask for a quote and see what we can offer you!
Newcastle Washington Towncar Service Travel Guide
Discover the beauty and sophistication of Newcastle, Washington, with the ease and comfort of our superior private towncar services. Serving the entire King County region, our company is dedicated to offering high-quality transportation, ensuring that you can enjoy the ride as much as the destination.
Whether you're looking for a ride to the airport, a corporate event, a special occasion, or simply a night out, we've got you covered. Our professional chauffeurs will provide you with a seamless, luxurious experience, driving you to some of the most common places in Newcastle and beyond. Here are the top destinations where our customers often request our private towncar services:
1. Seattle-Tacoma International Airport (SEA): No matter the time of day or night, our towncar service is here to ensure your trip starts and ends in comfort and style. Avoid the hassle of parking and let our reliable, punctual service take you directly to your terminal or back home.
2. The Golf Club at Newcastle: Perfect for golf enthusiasts, or for those attending a special event, our service can take you directly to this stunning venue. With 36 holes of championship golf, panoramic views of Lake Washington, Mt. Rainier, the Olympic and Cascade Mountains, and the Seattle skyline, this is a place you definitely want to arrive at in style.
3. Downtown Bellevue: Just a short ride from Newcastle, downtown Bellevue is home to numerous corporate headquarters, high-end shopping, and fine dining establishments. Whether it's for a business meeting, an event at the Bellevue Square, or a dinner at one of the area's top restaurants, our towncar service ensures you arrive promptly and comfortably.
4. Newcastle Beach Park: Planning a day out at Newcastle's largest beach park? Our service can conveniently drop you off right at the entrance, giving you more time to enjoy the swimming area, picnic spots, or walking trails without worrying about parking.
5. Newcastle City Hall: Whether it's for a city council meeting, a community event, or a wedding ceremony, our private towncar service will ensure your arrival at the City Hall is smooth and stress-free.
6. Factoria Mall: Just a few miles away from Newcastle, the Marketplace at Factoria is an important destination for shopping and dining. From a day out shopping to a relaxing dinner, our towncar service will make your journey enjoyable and convenient.
7. Coal Creek Parkway Restaurants: Newcastle's Coal Creek Parkway is lined with a diverse selection of restaurants. For a night out or a business lunch, let us do the driving so you can focus on the culinary experience.
8. Cougar Mountain Regional Wildland Park: Perfect for those looking for an escape into nature. Our towncar service can take you to the park's entrance, where you can enjoy miles of trails, wildlife viewing, and breathtaking vistas.
9. Downtown Seattle: Though it's outside Newcastle, many of our clients frequently request a ride to downtown Seattle for business or pleasure. From iconic landmarks like the Space Needle, Pike Place Market, or the stunning waterfront, we ensure you get there and back with utmost comfort.
10. Virginia Mason Medical Center (Bellevue): Whether it's for a regular checkup or a special medical appointment, we ensure a smooth ride to and from the medical center. Our professional chauffeurs will handle the traffic, letting you focus on health and wellbeing.
With our private towncar service, you don't have to worry about traffic, parking, or navigating unfamiliar roads. Just sit back, relax, and enjoy the journey. We're here to make sure your ride is as enjoyable and comfortable as possible, no matter your destination in or around Newcastle.
Get a Free Instant Price Estimate Online
Plan your trip with our online reservation tool. Estimate your fare quickly and conveniently.