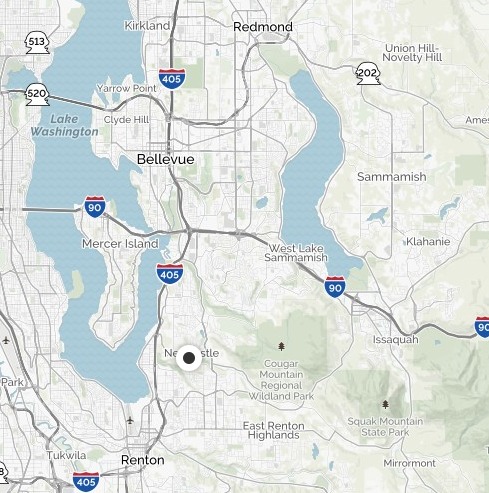 All of our drivers are experienced, professional and friendly, and we take a great deal of pride in bringing you the best luxury vehicles and seamless transportation. Whether you are in the area for business, or you would like to have an outstanding vehicle to highlight a special night, we always have you covered in the Eastside of Lake Washington area.
Eastside Private Car Services
When you want to enjoy the full convenience of comfortable, on-time transportation that is blended with comfort and style, you can count on the luxury vehicles with our professional transportation services. Are you looking for a ride to bring you to and from the airport and you want to avoid standing around while trying to flag down a cab ride? Maybe you need a reliable driver that will be able to bring you through town or to and from the next business destination. Regardless of your needs, you will always be able to count on use for incredible, reliable transportation around the Eastside.
Eastside Limousine Service
When you really want to go all out and leather seats inside a luxury sedan is just not enough, we offer full limousine services. Certain special events will call for the next level of luxury, even above and beyond what our incredible sedans have to offer with our general transportation services. If you would like to travel in a small group, or just as a couple, we will be happy to show you what we have to offer in a beautiful limousine. Never settle for less than the best when you can use our memorable services to see Eastside in the utmost luxury and true style.
Limos for Special Events in the Eastside
Whether you have kids that are going to be heading out to the prom, or you would like safe transportation for either a bachelor or bachelorette outing, you can count on our team of professional drivers to take care of you for all of your special even transportation needs. From a trip to the airport for a newlywed couple or luxury transportation home from the hospital after welcoming the new baby, we have a range of luxury sedans and limousines that match up with any occasion. We are always looking to offer our customers a range of options, regardless of the celebration you are planning. When you work with our expert transportation staff, you will find everything from dependable, professionally dressed drivers and a scheduling staff that is helpful and courteous. Not only will you ride in luxury, but you will have the added peace of mind in knowing that there will be a safe, experienced driver that is behind the wheel.
East Side Town Car Service Rates and Prices
We are proud to offer superior service for all of our customers. Wherever you need to go in the Eastside, we provide outstanding customer service, reliable luxury transportation and top notch driving for the ultimate experience. Simply contact us at least 24 hours prior to your pick up time so that we can guarantee a driver will be there to meet your needs in the vehicle that you are looking for.
Please Enjoy The Eastside!
Are you looking for a special drive? Contact us and we will be happy to accommodate. If this happens to be your first time visiting the Eastside area from the airport, we can take you through some of the best views of the city and the Lake Washington skyline. From downtown parks with multiple events, or a stop or two for shopping or dinner, we will be happy to put together the perfect trip that touches on everything that you need. Regardless of your timeframe or the vehicle you require, we will always go above and beyond to bring you the best Eastside Washington area car service.
The Eastside is an area that is loaded with plenty of wonderful things to see and do. If you happen to be new to the area, or you are here for a quick visit, our local, friendly drivers have all the inside knowledge on the best stops to make while you are here. We will always provide you with the attention to detail that you deserve.
Ask us for a quote today and we will be happy to get back to you with a detailed itinerary and pricing on the vehicle that you are looking for.
East Side Town Car Service Travel Guide
Travel in comfort and style as you journey through the vibrant communities of Seattle's Eastside with our top-tier towncar service. Whether you are visiting for business or pleasure, we are dedicated to providing premier, hassle-free transportation to and from the most popular destinations in the area.
1. Bellevue Downtown
Venture into the heart of Bellevue, a city that brilliantly blends suburban tranquility with urban sophistication. As your towncar whisks you into the downtown area, you'll marvel at the impressive skyscrapers and sprawling shopping districts. From business meetings in gleaming high-rises to shopping sprees at The Bellevue Collection, our towncar service ensures your commute is as smooth as possible.
2. Microsoft Headquarters in Redmond
Your personal chauffeur can deliver you right to the doors of the internationally recognized Microsoft headquarters. Whether you're an employee, a vendor, or an enthusiast visiting this iconic tech giant's campus, enjoy the convenience of stepping from our stylish towncar and into this hub of innovation without a worry about parking or navigating through bustling Redmond.
3. Kirkland Waterfront
Experience the stunning beauty of Kirkland's lakeside gems with our premium towncar service. The waterfront district, with its array of boutiques, galleries, and restaurants, promises an unforgettable experience. Allow our service to take care of your transportation needs, so you can fully enjoy the picturesque views of Lake Washington.
4. Bellevue Botanical Garden
Seek respite from the urban hustle and bustle at Bellevue Botanical Garden. Our towncar service offers convenient drop-offs and pick-ups, allowing you to lose yourself in the mesmerizing charm of the garden's 53-acre tapestry of flora without a second thought about logistics.
5. The Shops at The Bravern
Luxury knows no bounds when you visit The Bravern in Bellevue. Housing exclusive brands like Louis Vuitton and Neiman Marcus, The Bravern offers a unique shopping experience. Let our towncar service match your elite tastes, offering you a sophisticated commute to and from this upscale shopping destination.
6. Chateau Ste. Michelle Winery
For those looking for a more relaxing outing, our towncar service will happily transport you to the enchanting Chateau Ste. Michelle Winery in Woodinville. Taste premium wines, stroll through the vineyards, and experience their summer concert series without the stress of driving.
7. The Village at Totem Lake
Experience a unique blend of local and high-end shopping at The Village at Totem Lake. From Whole Foods to Nordstrom Rack, this Kirkland destination caters to a variety of shopping preferences. Depend on our towncar service for comfortable transport to and from this bustling shopping hub.
8. Willows Run Golf Complex, Redmond
Treat yourself to a relaxing day at the Willows Run Golf Complex. Our towncar service will ensure you reach this premier golf destination in style and comfort, ready to take on its challenging courses.
9. Meydenbauer Center
Are you attending a conference or event at the renowned Meydenbauer Center? Our towncar service is well-equipped to provide seamless transportation to this Bellevue convention center. Ensure punctuality and an impressive arrival with our luxurious vehicles.
10. Overlake Medical Center
Healthcare visits needn't be stressful. If you have appointments or are visiting loved ones at Overlake Medical Center in Bellevue, our reliable towncar service will provide you with safe and punctual transportation.
With our towncar service, the Eastside's most iconic destinations are merely a comfortable ride away.
Get a Free Instant Price Estimate Online
Plan your trip with our online reservation tool. Estimate your fare quickly and conveniently.